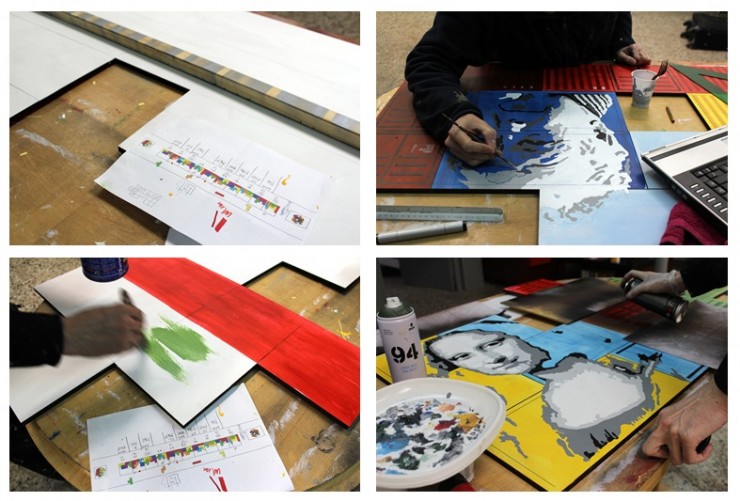 Trabajo de estudio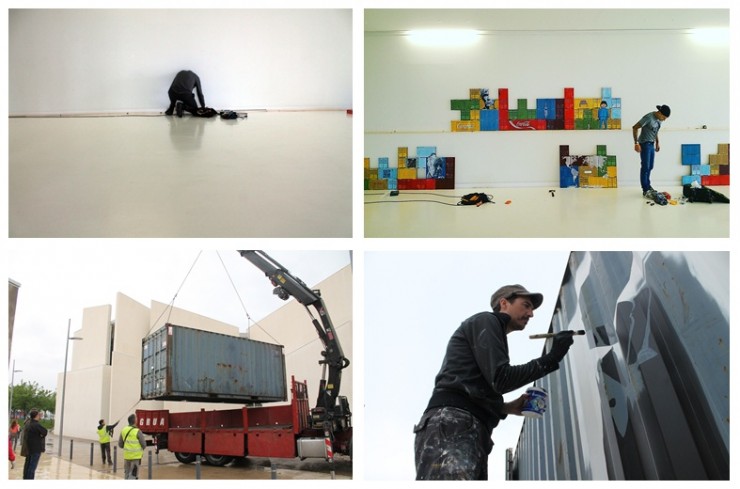 Instalación de la obra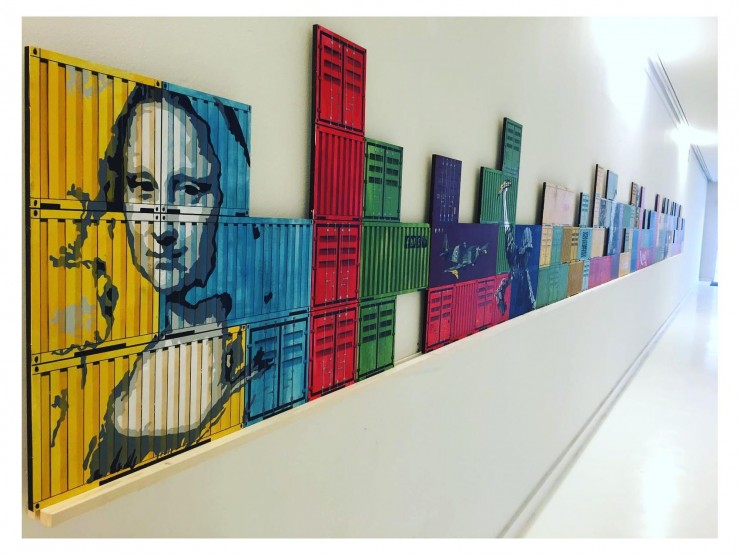 Tetris Mural - Detalle Tetris La Gioconda
Mural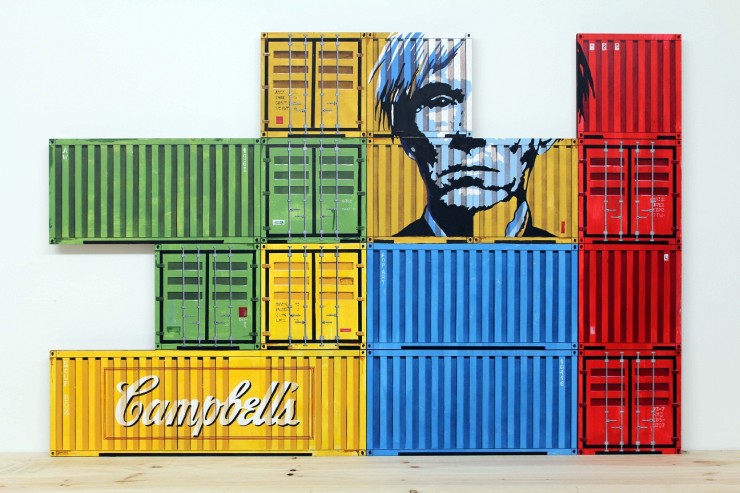 Tetris Warhol, acrílico sobre madera troquelada (120x80cm)
4o años Playmobil, acrílico sobre madera troquelada (120x80cm)
Tetris Toral, Acrílico sobre madera troquelada (120x80cm)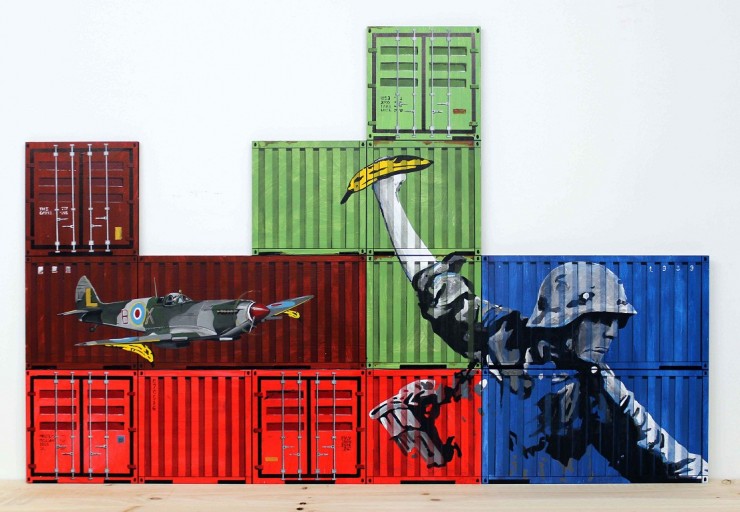 Container, el origen - Acrílico sobre madera troquelada (120x80cm)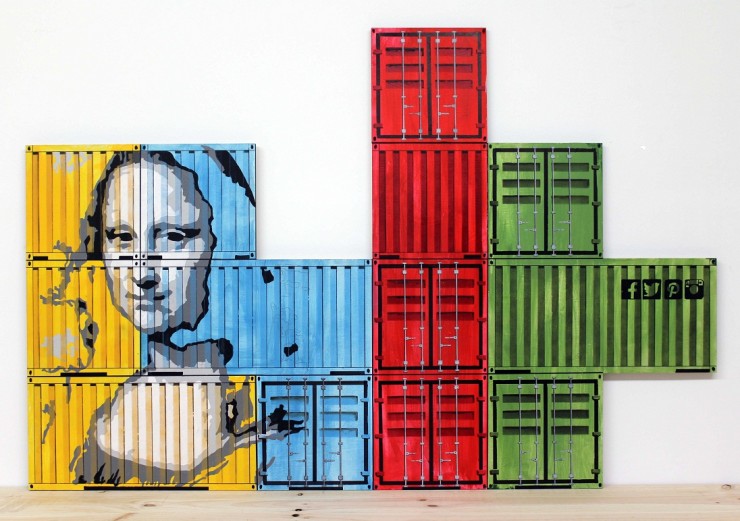 Tetris La Gioconda, Acrílico sobre madera (120x80cm)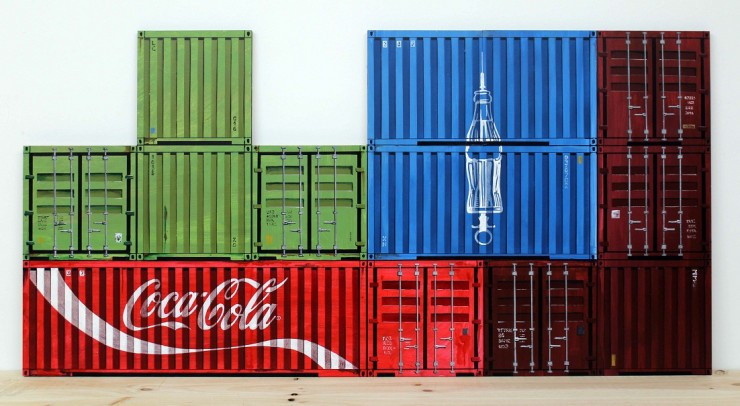 TetrisCoke - Acrílico sobre madera troquelada (120x60cm)
Push Start - Acrílico sobre madera troquelada (120x60cm)
Tetris Dalí - Acrílico sobre madera troquelada (120x60cm)
Container
Container instalación interior - Rubik , acrílico madera troquelada 80x80cm -Disponible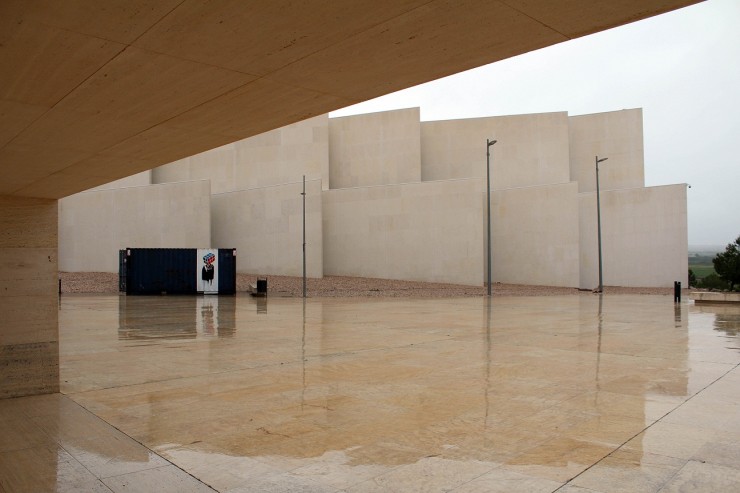 The Game
The Game is an artistic project that emerges about the artist fastination for maritime containers like a global economy metaphor, mass consumption or global commerce, some of important points present in Lalo's pictorial work. Like an evolution of Containerland serie, The Game has two historical games like Tetris and Rubik Cube like a starting point of the project.
We can discover some big companies converted in consumerisem simbols or some of more important historical artist converted in marcs.
With surrealism irony or mechanical and repeated images of pop-art stile, the artist propose us a reflexion about overexploitation of the planet to service of consumerism.
Without forgetting the figurative sense of this series, we can see some connections with street-art through different techniques such as graffiti or stencils, always with strokes of surrealism as a final concept of the canvas.
Would you like to play?
Game